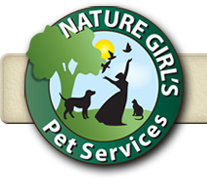 Photo Gallery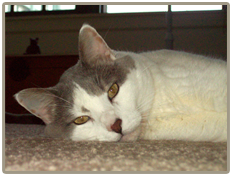 Anyone who knows me can testify that I'm a bit obsessive when it comes to the well-being of my cat, Buddy Lee. Vacations were always stressful, wondering if he was well cared for by friends, relatives, or "professionals."
This changed when I met Julie of Nature Girl Pet Services. I've utilized Julie's services several times, and though I still miss my cat while I'm away, I no longer worry if he's well cared for. Julie is meticulous about her duties, going so far as to keep a daily diary of her and Buddy's activities. The best part of coming home is reuniting with a healthy, happy cat and reading about Julie's interaction with him.
I wholeheartedly recommend Nature Girl Pet Services to anyone wanting the very best for their pet. I'll never use another service.
Tom B.
Our Indy LOVES Julie! I was home a couple times when Julie came by and it was evident how much Indy looks forward to her daily visits and walks.  From my standpoint, Julie has been a lifesaver – reliable and flexible and always with the dog's best interest at heart.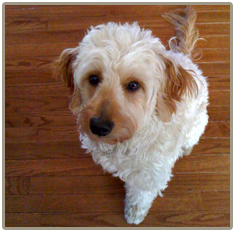 Erin A.
"We are picky about everything in life. I took one week off from my busy schedule to interview pet sitting services for my dogs. First interviews, references, license check, ID check, then we walked my dogs together. We finally got to meet Julie. I think God had something to do in crossing our pathways. Since the first moment, how she interacted with my dogs, how they smile at her, how relaxed they are with her, and how happy and well exercised they are when I get home every night, we did not have to look anymore! That's the reason we chose Julie Prow, Nature Girl's Pet Services.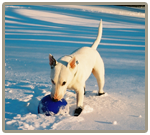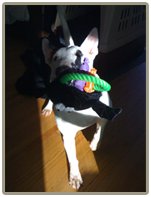 I do not consider myself a pet owner since my dogs are actually my children. Julie is the perfect match for such a huge responsibility-charged duty and she provides the best care with love, passion and lots of fun!"
Olgalucia D.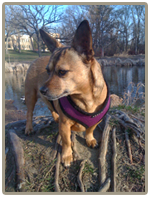 "We really like you here, we love you here, and it is true, Witko and Lucy-Lu smile when they see you... "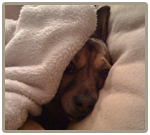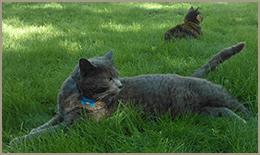 Wicket and Marzipan are always so relaxed after you've been by to care for them! I really appreciate that you can accommodate specific and separate needs for these two characters!
Natalie G.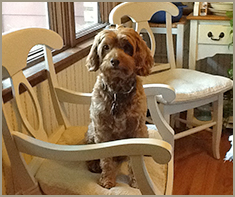 Julie is a great dog lover and Pet Sitter.  I was home the last time she came over and Ginger went crazy jumping all around she was so happy to see Julie.  She ran and got a toy to play with Julie.  I have complete confidence in her.  I would highly recommend her. She is very thorough and has alot of questions in the initial interview.  She covers everything about the pets and the house too.  She has also taken care of our Cockatiel.  I hope you try out Julie from Nature's Girl Pet Services.
Sincerely, Mary R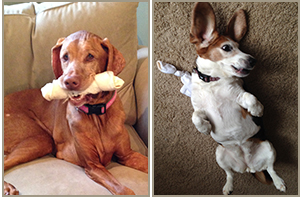 Molly and Keeper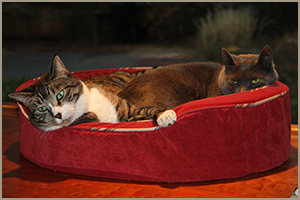 Nolan and Prescott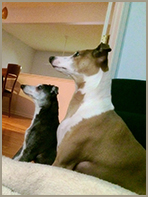 Calvin and Cinnamon
Jessie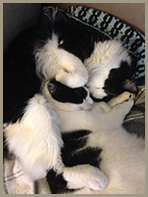 Sawyer and Meela